The Days of the Norwich Trams
Transforming Streets, Transforming Lives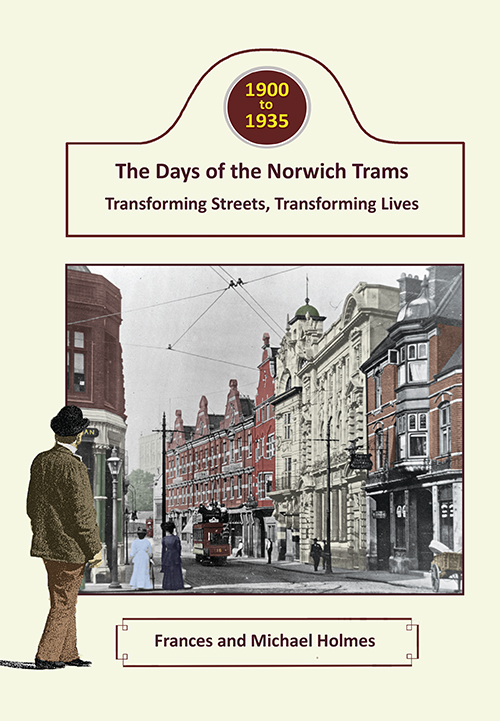 Trams first ran in Norwich in 1900. Greeted with awe as a technological wonder, they not only revolutionised travel but also radically changed the City as streets were widened, buildings demolished and the tracks installed.
Combining newspaper articles, anecdotes, photographs and contemporary documents, the book vividly illustrates the pivotal role trams played in both the development of Norwich and the lives of its people. It is so much more than the story of a vehicle: it is the story of how that vehicle transformed our City.
The book contains 148 pages of text and photographs.
Price including postage and packing in UK and N.I. £12.50
Norwich 1945 - 1960
From Austerity to Prosperity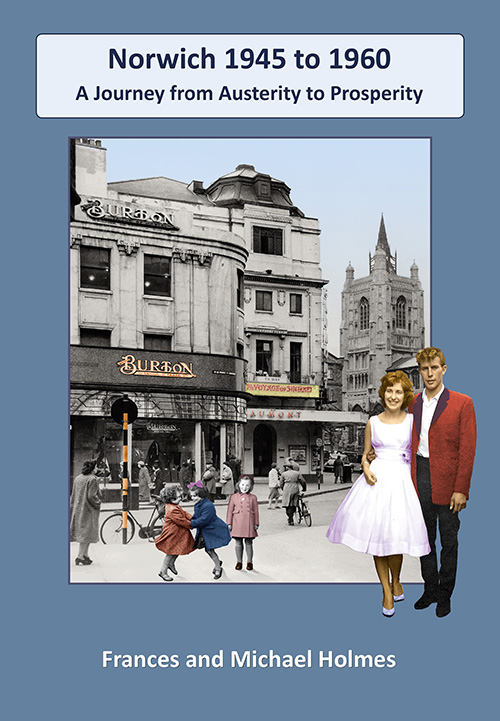 Those who lived in Norwich through the years 1945 to 1960 have memories that range from prefabs to Teddy boys, from dancing at the Samson & Hercules to seeing the Canaries' FA Cup run of 1959. They recall a manufacturing city where workers made shoes, chocolates and mustard. It was a time when roads were dominated by bicycles rather than cars and war-damaged buildings were being repaired. Jobs were plentiful, new schools were opened and new-fangled electrical goods were freeing women from the drudgery of housework. But the story of the City is about more than events, it is also about the individuals who witnessed a remarkable time. It is about young men who went to war, children who played on bomb sites and teenagers who witnessed the birth of rock 'n' roll. Ordinary people who saw a city rebuild itself: citizens who were on a journey that took them from austerity to prosperity.
Price including postage and packing in UK and N.I. £12.00
The Old Courts and Yards
of Norwich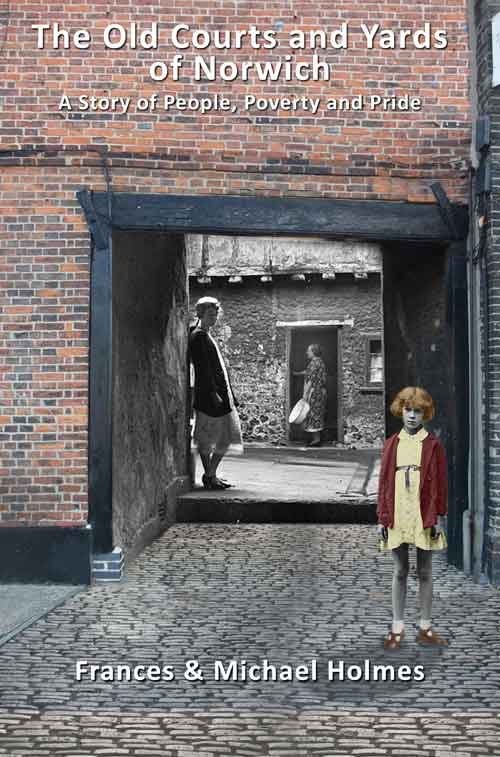 For some the old courts and yards were the worst hell-holes in Norwich and needed to be razed to the ground. For others they contained historic buildings and vibrant neighbourhoods which should have been preserved. Who was right? At the turn of the 20th century more than 10% of Norwich's population lived in the old courts and yards. Where were they located? What happened to them? Where did the people move when they were demolished? Should they have been preserved? What was it really like to live there? Combining contemporary reports, newspaper articles and most importantly the views and memories of people who lived in Norwich in the 1930s, this book tells the fascinating history of the old courts and yards. It is an account which is about so much more than bricks and mortar, it is also the story of the communities and individuals who called them home.
Price including postage and packing in UK and N.I. £12.00
The Story of the Norwich<
Boot and Shoe Trade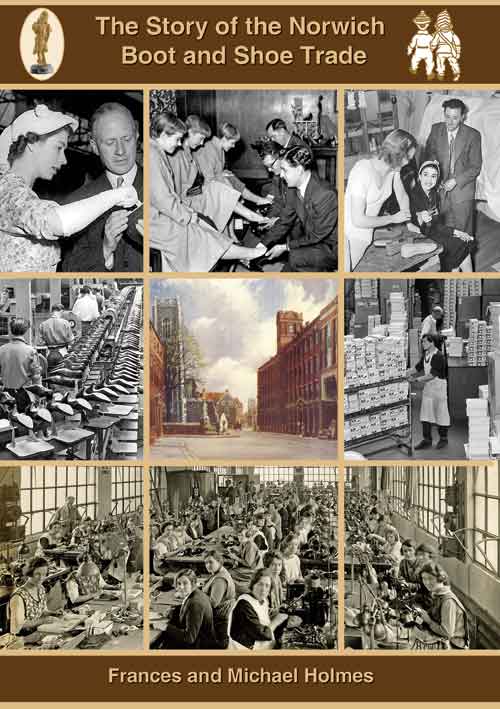 In the years leading up to WWII the Norwich boot and shoe trade employed over 10,000 people, a staggering 15% of the total workforce, making it the City's premier industry. Firms such as: P. Haldinstein & Son, Edwards & Holmes the Norvic Shoe Co. and Sexton Son & Everard were all forces to be reckoned with. Yet by the end of the century these mighty companies along with many of their competitors had floundered and failed. This raises many questions. Not least of which is: Why? But it is also important to ask: What was it like working in the shoe factories? What shoes were made? Who were the major companies? What is their legacy? The best people to answer such questions are those who worked in the factories. Here their fascinating commentaries have been interweaved with archive material, photographs, contemporary newspaper reports to tell the engrossing story of the Norwich boot and shoe trade. An industry which for many years was the 'Heart and "Sole" of the City'
Price including postage and packing in UK and N.I. £12.00
Norwich Pubs and Breweries
From austerity to Prosperity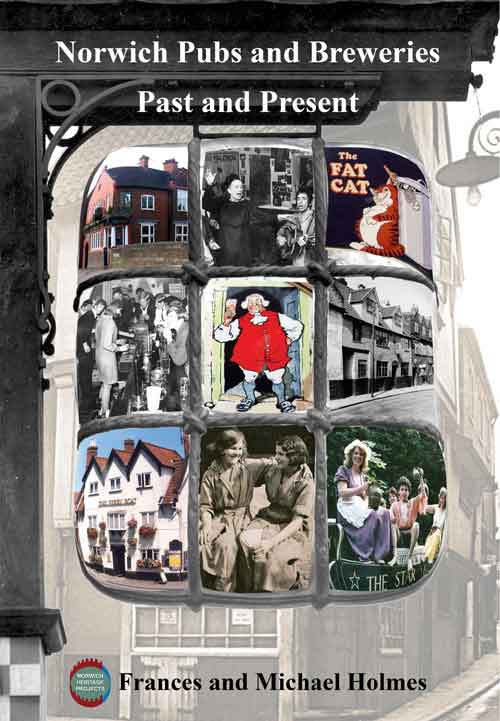 For centuries Norwich's pubs and breweries have been an integral part of the City's life. Even today few places contain the diverse range of hostelries that are located here. This book combines anecdotes, photos and facts to tell their story through to the present day. Recollections from landlords, artists, brewery workers and entertainers bring the past alive. Encompassing hundreds of years of history and over 400 pubs, inns and taverns the book provides a compelling insight into a fascinating subject in 240 pages.
Price including postage and packing in UK and N.I. £15.00
Norwich Market
A Market for our Times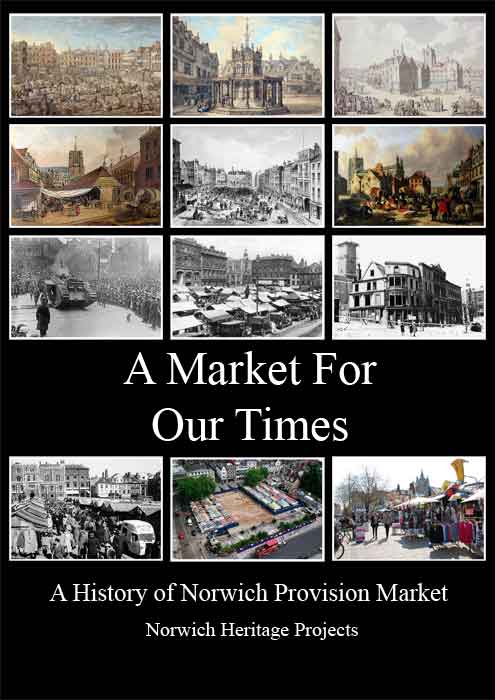 A Market For Our Times tells the fascinating story of Norwich's Provision Market which despite all the odds trades today on the same site it occupied in the 11th century. Beautiful contemporary drawings, paintings and photographs clearly show the important role that the Market Place has played in the history of Norwich and the developments which have led to it lying at the centre of a magnificent historical "cityscape". The book incorporates personal stories and intriguing facts to bring the Market to life not only for those who know it well but for others who wish they did
Price including postage and packing in UK and N.I. £7.00
The Story of
The Yeoman 1969 - 2019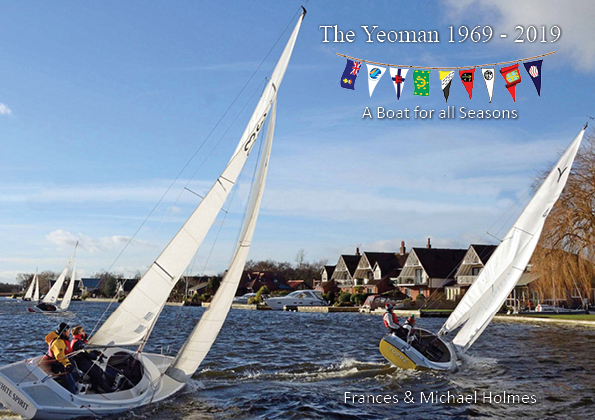 In 1969 the first Yeoman was built. This book celebrates both the boat and its owners. As with all sailing yarns it tells tales of friendships and rivalries, of successes and disasters. But most of all it tells the story of a boat that for fifty years has given both excitement and enjoyment, a boat that has been sailed around the country in all weathers. Truly, a boat for all seasons.
The book contains 64 pages of text and photographs.
Price including postage and packing in UK and N.I. £6.75
International Postage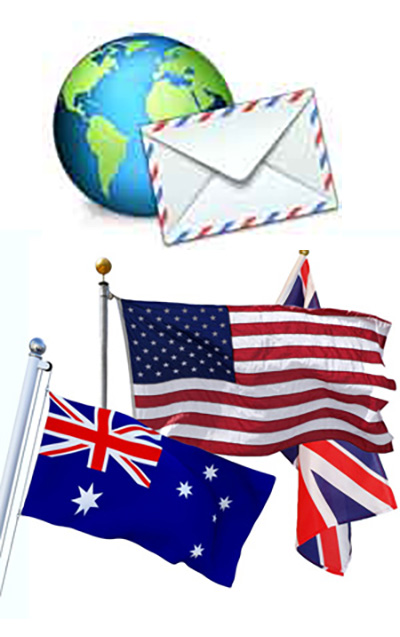 We are happy to post air mail which generally mean that the book(s) will arrive within 2 weeks. For this we charge an additional £10. If you would like us to post to you please click the button below to make this additional payment
Additional cost of international postage £10
Next Norwich Book
Space reserved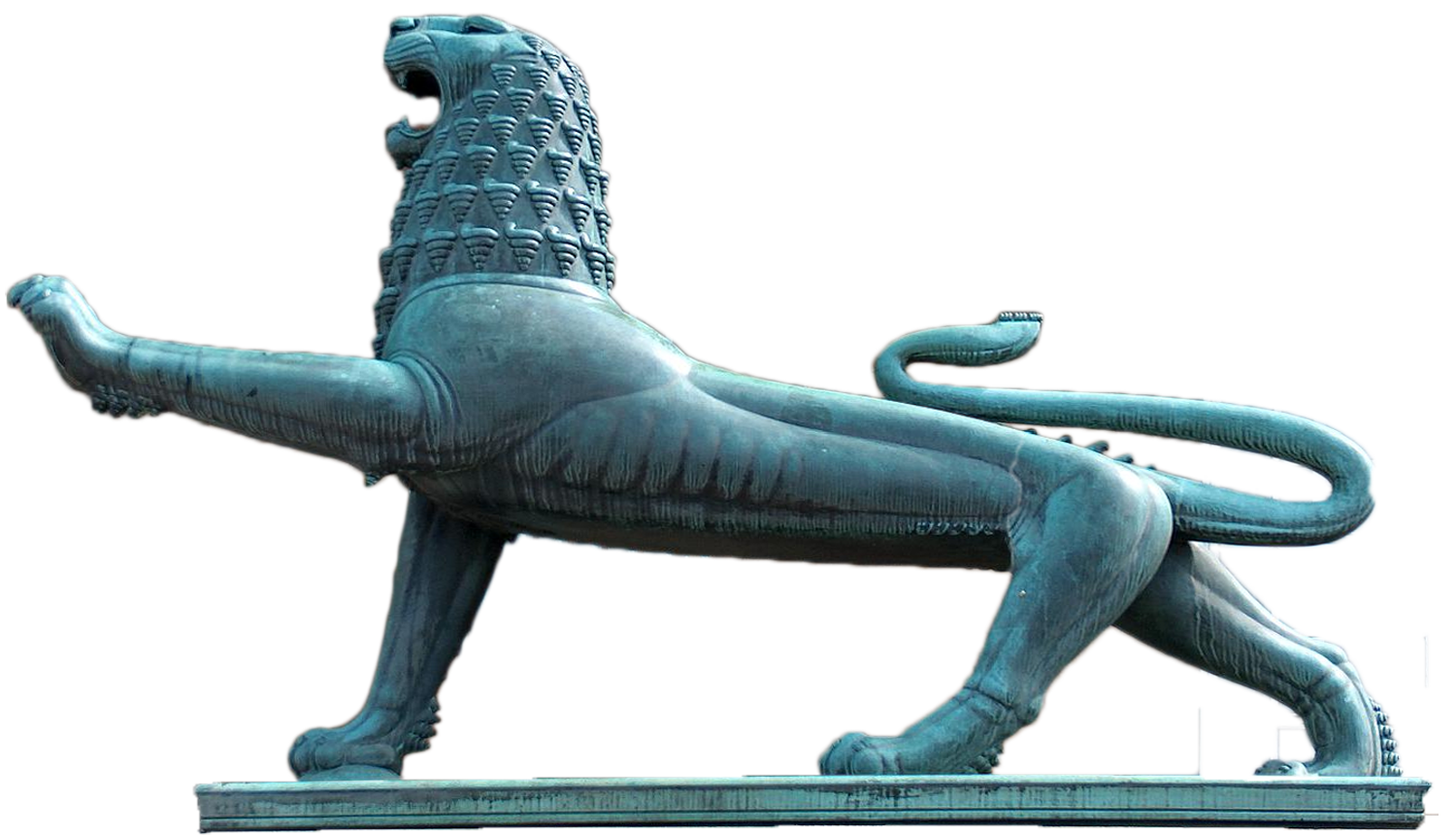 Whenever we finish a book we always say it will be the last one. That is until we find something that we find fascinating and need to try to uncover the full story.
However, for now we have no more books in progress.