All portraits courtesy of Norwich Museum & Art Gallery
Robert Harvey 1730 - 1816
Robert Harvey jnr of Catton and Tharston Hall reached the grand age of 86. In common with many of the family he held a number of public offices including : Magistrate, Sheriff in 1766 and Mayor twice in 1770 and 1800. His mural monument also includes Judith Harvey , his wife, who died May 1810 aged 80.
The monument in St Clement Church was erected by their surviving children.All three of his sons similarly achieved high office, Robert (1753 -1820) Mayor in 1787 , John (1755 - 1842) Mayor in 1792 and Charles (1757 - 1843) who was MP for the city from 1812 - 1818..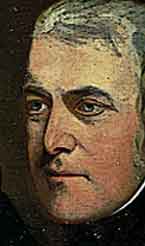 Robert Harvey (1753 - 1820)
Robert Harvey Junior of Catton and Stoke Holy Cross was Mayor in 1787. He was a military man who is reputed to have been very popular. He attained the rank of Lieutenant Colonel in the East Norfolk Militia and Colonel commanding the Norwich Light Horse Volunteers. . The volunteers wore a particularly resplendent uniform consisting of dark blue coats with black velvet collar and cuffs and uniform buttons, military boots, white breeches, helmet, black stock and rosette. He resigned from the militia in 1808.

He was renowned for inveigling his way into the presence of Napoleon Bonaparte after presenting himself as Baron Harvey. He lived to tell the tale and the nick name "Baron Harvey" stuck..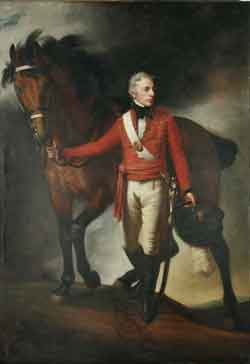 John Harvey (1755 - 1842 )
Like many in his family John was a textile merchant. He was responsible for the introduction of one of Norwich's best known "exports" the Norwich Shawl.
He was a philanthropist and, when employment decreased and the price of bread increased he, along with The Rev Gee Smyth, started a subscription to supply provisions and coals to the poor at greatly reduced prices. He revived horse racing on Mousehold Heath and started the "Thorpe Water frolic" which is depicted in a painting by Joseph Stannard. He was married to Frances the daughter of Sir Roger Kerrison of Brooke
In 1779 he bought Thorpe Lodge, was Mayor in 1792 & High Sheriff in 1842. He was a Tory and in his mayoral year to show his pleasure in the restoration of the monarchy, on the anniversary of the revolution, he presided over a dinner at the Kings Head. He made various toasts including, " May the seeds of sedition never take root in British soil. May pain be expelled from every British bosom."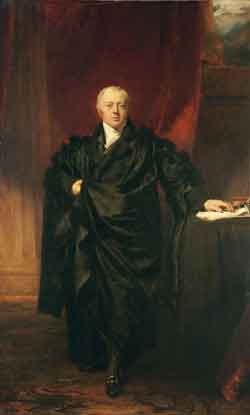 Charles Harvey (1757 - 1843)
Although no monument remains in St Clements to Charles there is a monument erected by Charles in memory of his "beloved spouse" Sarah who died in 1805.
Unlike other members of the family Charles never held the position of Sheriff or Mayor however, he was Steward, than Recorder in 1801and MP for the city from 1812 - 1818. . He greatly opposed the revolution in France and in his capacity as Steward of Norwich spoke to the Grand jury on the offences of publishing seditious and inflammatory libels with a view to overturning the constitution. On the French revolution he stated, "Good God gentlemen, when acts from which all mankind shrinks in horror are not only palliated and excused, but when the perpetrators of them are openly espoused and countenanced, it is natural for men to enquire into the views and motives of their advocates…"
In 1822, on the death of his maternal uncle , the Rev Charles Onley, he changed his name to Savill Onley. At this time he inherited a fine estate in Essex. Onley Street (Unthank Road) continues to be named after him
The Monument Robert Harvey (1753 - 1820)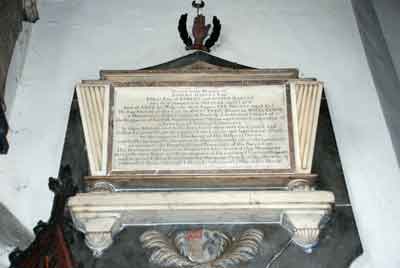 The monument in St Clement Church reflects the move in the early 19th Century towards Greek Revival. As with many constructed at this time it is relatively plain. Click here for a readable view of the inscription