John Mingay 1556-1625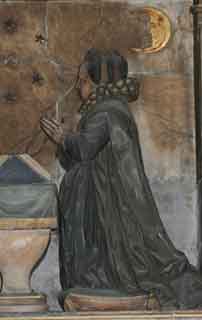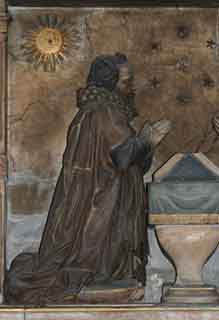 John Mingay, son of Robert of Shotesham, was an apothecary. In 1569 he married Susan, the daughter of Richard Skinner and they had four sons and three daughters. In 1602 he attained the rank of Sheriff and was then appointed Mayor in 1617.
He was 69 when he died and was buried on the north side of St Stephen's church, near to the chapel dedicated to the Blessed Virgin Mary with a number of his family, including Roger Mingay, an ironmonger by trade, who was Mayor in 1658. His will stipulated where, in St Stephen's Church, he wished to be buried.
His daughter Mary was married to John Utting the Mayor in 1647. He was a royalist and during his mayoralty the Sheriff and two prominent citizens went to London to petition against him for ignoring Roundhead edicts regarding the reform of the Church and the State. Utting's supporters promoted a counter petition testifying of his good behaviour, however a member of the Roundhead party was sent to Norwich to bring Utting to London. This led to a riot in Norwich and the rioters, looking for firearms, stormed the Committee House in Upper Newport port (now known as Bethel St.) Unfortunately the Committee House was also used to store gunpowder which was accidentally ignited by the rioters. As a result, not only was the Committe House destroyed but debris scattered all over the city, badly damaging St Peter Mancroft and shattering the windows of many churches in the area.
The Monument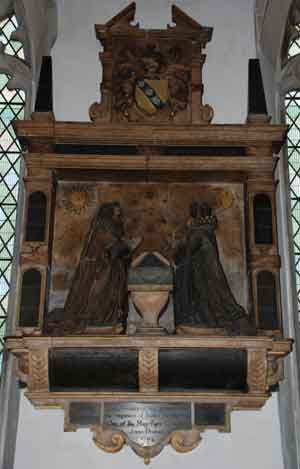 This monument is typical of the Jacobean style and similar to many others found in Norwich churches. It depicts husband and wife kneeling at either side of a prayer desk, however, it does not include their children as is seen in a number of other memorials relating to this period e.g. Thomas Sotherton .
The plaques surrounding the main figures make reference to a range of virtues including : Prudence, Fortitude, modesty & humility. The allegoriacal figures which would have been used for illustration are missing. To see examples of the sort of carvings used see. Christopher Layer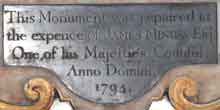 The monument is in need of cleaning although it was repaired as recently as1794!
Click here for an almost readable view of the inscription
What the monument tells us.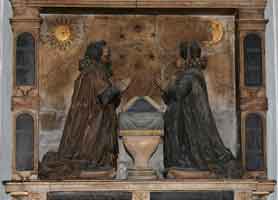 The depiction of the rising sun and waning moon metaphorically illustrate the passing of life.