John Herring (1749 - 1810)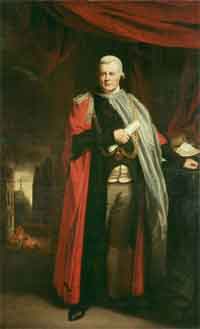 Portrait courtesy of Norwich Museum & Art Gallery
John Herring, was known as "Honest John Herring." A whig who is reported as being a blunt character who often blundered into unforseen situations. He was married to Rebecca, nee Buckle(1746 - 1827). During their life they lived at 4, Colegate Streeet. He was Alderman for the Great Northern Ward and attained the rank of sheriff in 1786 and Mayor in 1799.

He acted immediately when troops came over from Holland during his Mayoralty after which he was presented to the King and offered a knighthood, which he declined considering himself to be "unworthy". His portrait by Opie (pictured) was hung by Norwich citizens in St Andrew's hall in 1801. He is represented in his mayoral regalia with the aforementioned troops in the background. Again in 1803 he was praised for his decisive action, this time by the Duke of York, for his role in encouraging Norwich volunteers to do garrison duty in Great Yarmouth.
He was related to William Herring (monument in St Peter Parmentergate) Mayor in 1796.
The Monument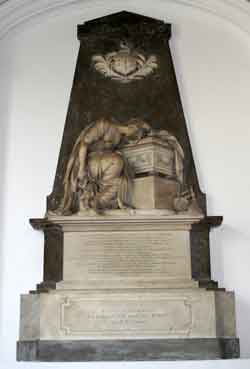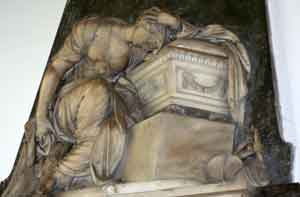 John & Rebecca's beautiful memorial in St George Colegate is by John Bacon Junior. Very much reflecting the Victorian taste for the "Greek Ideal" it is neo classical in design and shows an elegant mourning lady with her head upon a sarcophogous with an obelisk behind
Click here for a readable view of the inscription
What the monument tells us.
Scales, which would be used to weigh the soul on the day of judgement represent death. The mourning lady wears a pendant depicting a heart, the latter symbolising divine love and devotion. The obelisk shows a belief in eternal life.