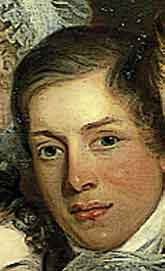 George Harvey (1798 - 1831)
George's life bears testimony to the fickleness of Lady Luck.
Son of John Harvey (1755 - 1842) he was Captain of a boat that was subject to a mutiny and left with no food or water by the crew, on an uninhabited Indian Island. After three days, he was rescued by local Indian fishermen and eventually returned to England. He lived in Tavistock Square in London, however, whilst on holiday in Norfolk he drowned, swimming in the sea at Winterton at the age of 39 !
The monument in St Clement Church was erected "in testimony of his many virtues by his affectionate brother Robert"
General Sir Robert Harvey (1785 - 186?)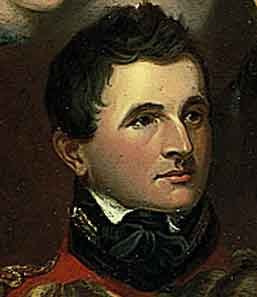 Both portraits courtesy of Norwich Museum & Art Gallery
George's brother Robert lived in Mousehold House , there is no monument to him in St Clement Church.. He was a distinguished soldier serving under the Duke of Wellington and Lord Beresford during which time he was awarded a KCB (Knight Commander of the Bath). Subsequently he became a deputy Lord Lieutenant of Norfolk and a Justice of the Peace. He married his cousin Charlotte, the daughter and heir of Robert Harvey of Watton(1753 - 1882). He inherited his Uncle Robert Harvey's estate and died in the early 1860's leaving £350,000 to his son who was a senior partner in 'Harvey and Hudson's Bank' – the Crown Bank. He managed to lose his fortune and that of the bank by backing France to win the Franco-Prussian war. When he realised his mistake, he shot himself on his estate at Crown Point.
Roger Kerrison Harvey (1802 - 1882)
George's second brother also does not have a monument. He was known as an unobtrusive, generous man who paid a salary for the organ, choir and organist, of St Saviours church for over a quarter of a century. He also restored the church and churchyard and added a classroom for a voluntary school, of which he was Manager. Many churches benefited from his generosity including, St Peters church at Kirkley in Suffolk. He had a residence in Norwich and another in Lowestoft.
He followed the family tradition of taking up public office, this included being elevated to the bench in 1866 and in 1868 being made chief magistrate of Norwich. He was appointed twice as Mayor of Norwich on both occasions he was proposed by Sir Samuel Bignold (son of the founder of the Norwich Union).Curiously both occasions of his mayoralty were Royal Commission years when party spirit rose to fever pitch this meant that the city needed a Mayor with tact, judgement and impartiality and Harvey was the ideal candidate. Possibly his greatest achievement was stopping the Great Eastern Railway from reducing their services to Norwich which would have impacted on the commercial progress of the city.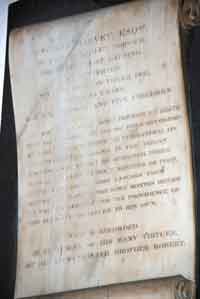 The Monument to George Harvey
The monument in St Clement Church is very plain and is depicted as a "scroll" telling the strange story of George's escape and subsequent unfortunate drowning. Click here for bigger picture of the scroll