The "Monumental Masons"
There is little known about the early masons, however, an examination of the late sixteenth and early seventeenth century monuments suggests some may have been produced by the same workshop based in Norwich e.g monuments to Jaques de Hem and Martin van Kurnbeck . There is further suggestion that over the latter century a school of monumental sculptors developed in Norwich itself.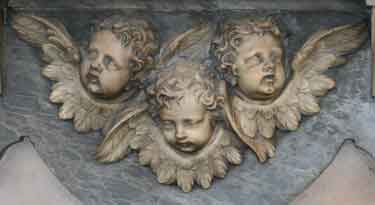 In the eighteenth century "The Norwich School" emerged. A skilled group of craftsmen who produced high quality work which they signed. They tended to follow national trends with Pvesner believing that two of them i.e Robert Singleton and Robert Page "were every bit as accomplished as the London masters" The major members of the school were : Robert Page, Thomas Rawlins, John Ivory and Robert Singleton.

For further information on the individual masons and their work click on their names below
Robert Page,Thomas Rawlins, John Ivory Robert Singleton

Additionally we have some fine examples of monuments produced by national masters.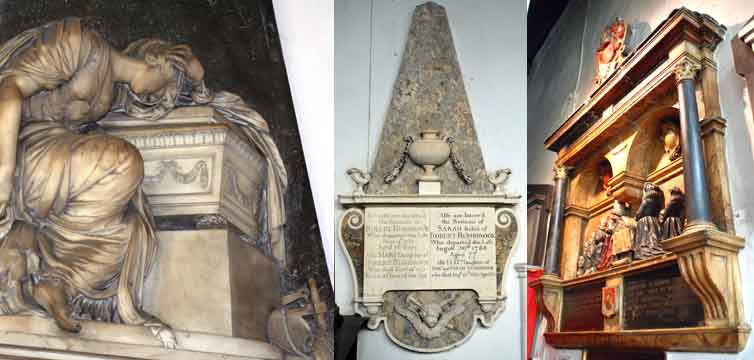 Of the early monuments Finch surmises that the quality of the work and the wealth of the subject suggests London based masons may be responsible e.g the Layer and Pettus monuments. Whilst we also have examples of monuments produced by acknowledged national master craftsmen including carvings by : Nicholas Stone, John Bacon (the younger) Peter Scheemakers

For further information on the individual masons and their work click on their names below
Nicholas Stone, John Bacon (junior), Peter Scheemakers